Advanced features in action
Enabled option "Update price when user changes qty" will adjust product price only.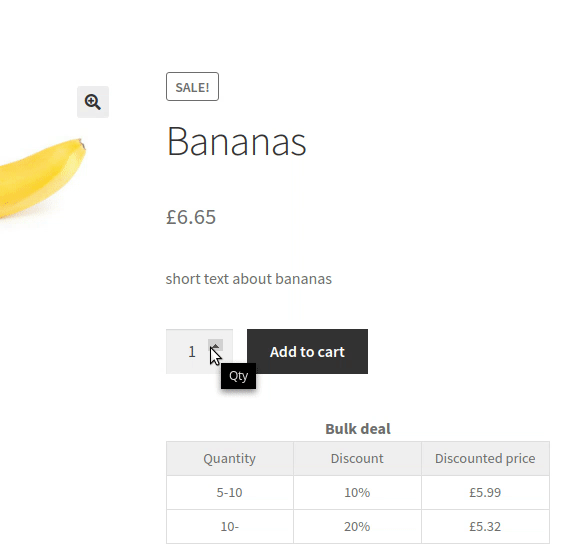 Enabled "Update cross-sells in the cart" will do same for cross-sell product (bananas price!)

These examples use following bulk rule for category "Fruits".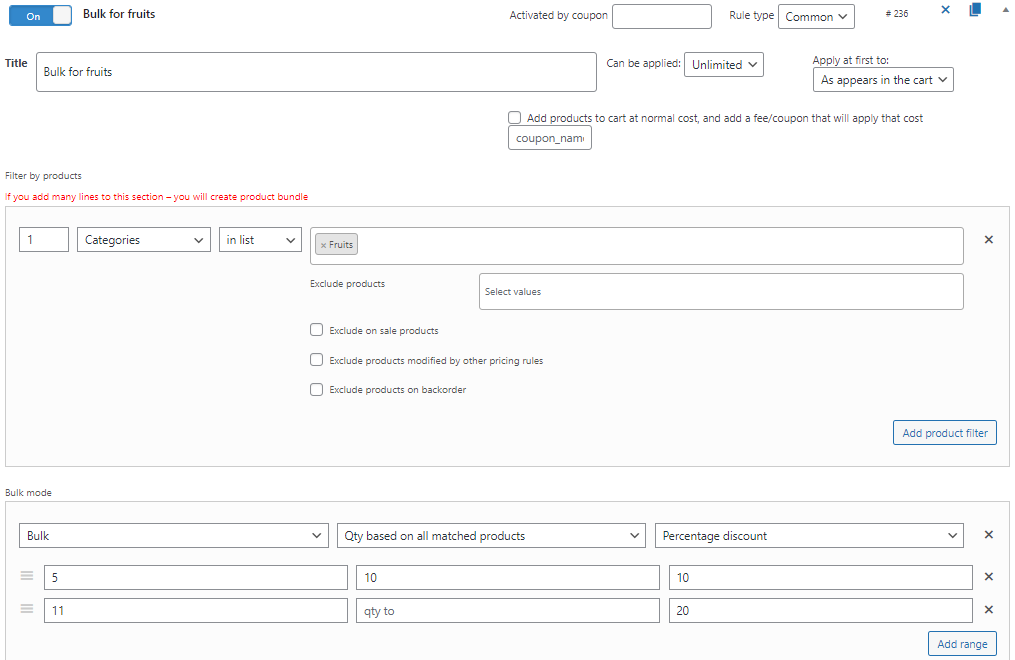 Used conditions and adjustments are available in Pro version only.