Advertising [pro]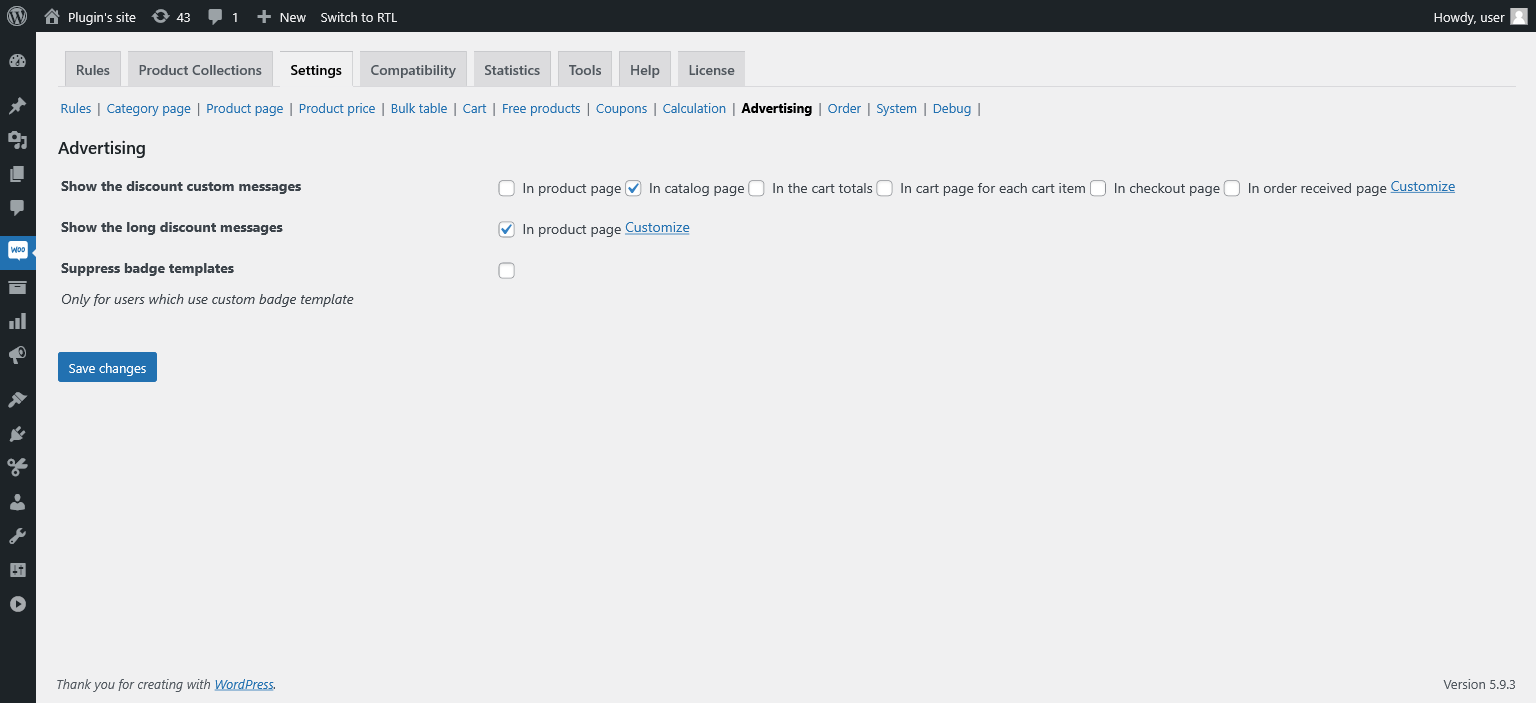 This tab has settings for the Discount message rule section and available only in PRO version.
Show the discount custom messages (PRO). Choose where to show the discount message: in product page, in catalog page, in the cart totals, in cart page for each cart item, in checkout page, in order receiver page.
Show the long discount message (PRO). Turn on this checkbox to show the long discount message on the product page.
Suppress badge template (PRO). Turn on this checkbox only in case of using custom badge template.