Debug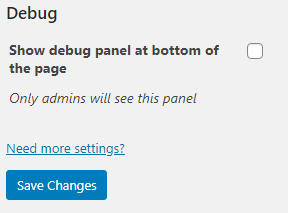 Show debug panel at bottom of the page. This parameter is available only for administrators.

Debug panel consists for 4 tabs:
1) Cart. If you have non-empty cart  – you will see items and which rules changed prices or added free products.
On this tab you can see report for next sections:
2) Products. On the product page you can see report for products on the same fields

3) Rules

Here you can see how long the rule was processed, and go to the rules page by clicking on the rule's title. All rules clickable, so you can edit wrong rule.
4) Get system report.
If you have problem with the plugin, you can export report on the rule's operation in the json format and submit report to ticket.
5) Refresh. You can see refresh debug report.