HTML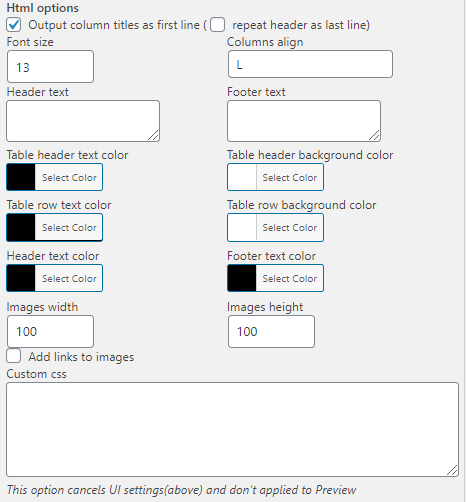 Let's consider available settings for the HTML report:
Output column titles as first line. Turn on this checkbox for displaying column titles as the first line in the exporting HTML report.
Repeat on each page. Turn on this checkbox for displaying columns header on each page of the report.
Font size. Input the font size of the text in the report.
Header and footer text. Input the necessary header and footer text into the corresponding text box.
Column align. Choose the horizontal alignment of the column: L (left), C (center), R (right).
Style block. Select the colors of the text and background of the report element in the corresponding color picker.
Images width and height. Input the width and height of the images included into the report.
Add links to images. Turn on this checkbox for adding clickable links to the images.

Custom CSS. For creating your own styles of displaying of the report, insert the CSS code into the field. For example, the code changing cells border style.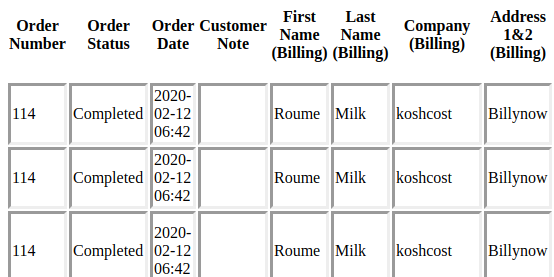 Note: The custom CSS cancels UI settings you've chosen above and don't apply to Preview mode.