General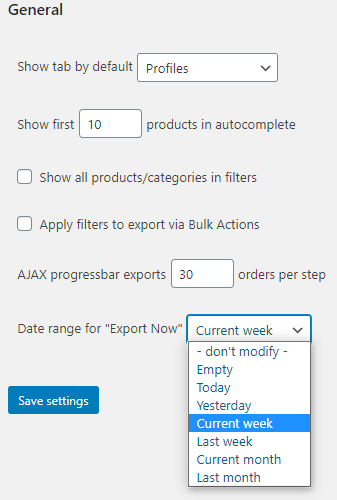 Let's look at some settings more detailed:
Show first products in autocomplete. In the "Filter by products" filter, the "Products" field will show as many values of this product as you specify in the setting.

AJAX progressbar exports orders per step. Adjust the number of orders downloaded per export request.

Date range for "Export Now". Set the default range of report download dates on the "Export now" tab. Select a value from the drop-down list and click "Save settings". For example, choose the value "Last month". Go to the "Export now" tab in the "Date range" block. The date range value is set by default for the last month.

Show all products/categories in filters. Display full list of products and categories in the filter by products.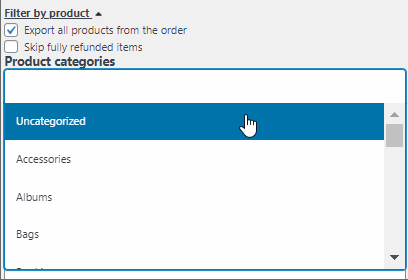 Apply filters to export via bulk action. Mark this checkbox to apply filter while exporting orders from the bulk actions of WooCommerce>Orders tab.