Filter by Order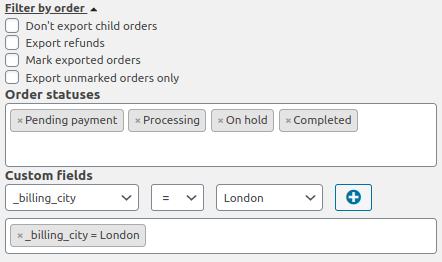 Let's consider Filter by order settings more detailed:
If you do not want the returned order products or orders created by other sellers to be displayed in the report, then you need to check "Don't export child orders". This parameter is not paired with the "Export refunds" parameter. If two parameters are enabled, the report will be empty.
The parameter "Mark exported orders" sets the mark of exported orders in the section "WooCommerce" – "Orders" in the "Export status" column. Also, in the "WooCommerce" – "Orders" section, you can select the necessary orders, click "Bulk actions" and manually set / uncheck the "Export status" value.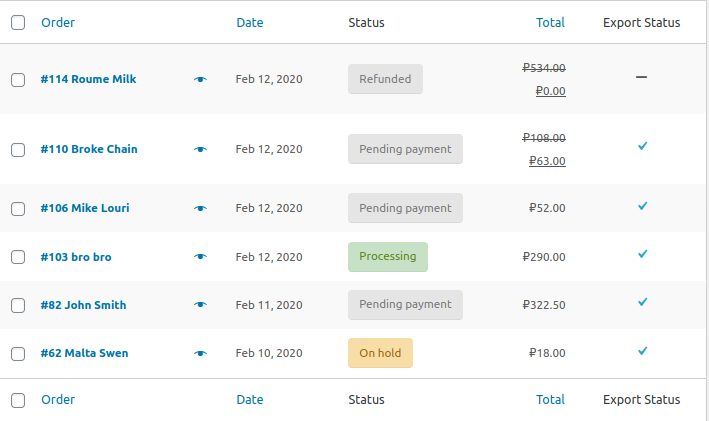 The parameter "Export unmarked orders only" exports only those orders that do not have a mark in the section "WooCommerce" – "Orders"
To add a condition to the filter, you need to select the filter parameter from the first field, the comparison sign from the second field, and the value from the third field. After filling in all the fields of the condition, click on the "" data-rel="lightbox">" button.