Email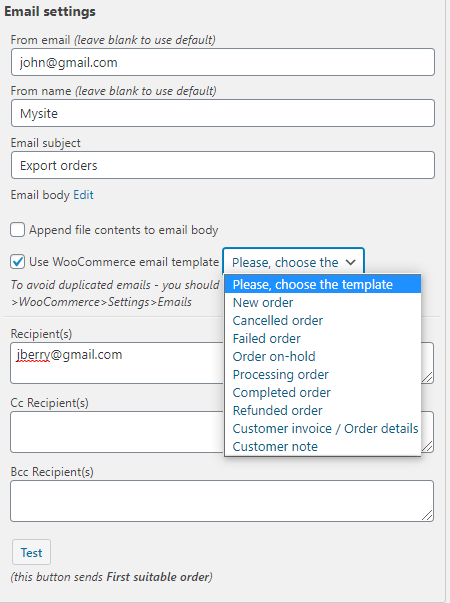 Fill in the fields "From email", "From name", "Email subject". If you want a custom text to be sent to you along with the report, click the "Edit" button next to the "Email body" value
You can use the WooCommerce template for creating an unique email
If you want to add the contents of your report file to the email body, select the "Append file contents to email body" option
Fill in the "Recipient(s)" field. Optionally, you can fill in the fields "Cc Recipient(s)" and "Bcc Recipient(s)"
To check how the email is received, click on the "Test" button. This button send the First suitable order. The "Test Results" field displays the log of the test submission.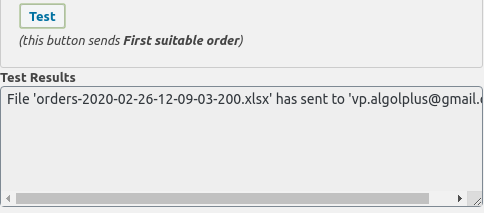 The "Make separate file for each order" option is paired with the option in the "Email" block – "Send separate files in one email". On the "Status change jobs" tab, the "Send separate files in one email" option is hidden.