Qty based on cart position
This option is used for counting the number of products in a single shopping cart row.
Example. Setting the filter by product – 3, any product. Setting the parameters – 'Bulk', 'Qty based on chart position', 'Fixed price for item'. Add a condition that there must be between 7 and 13 products in one bucket line. The fixed price for the product will be 10.
Click "Save changes".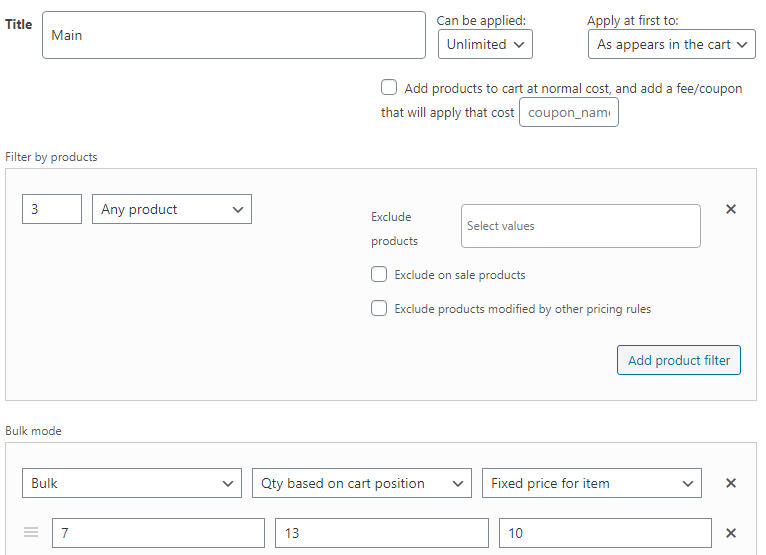 Go to the cart.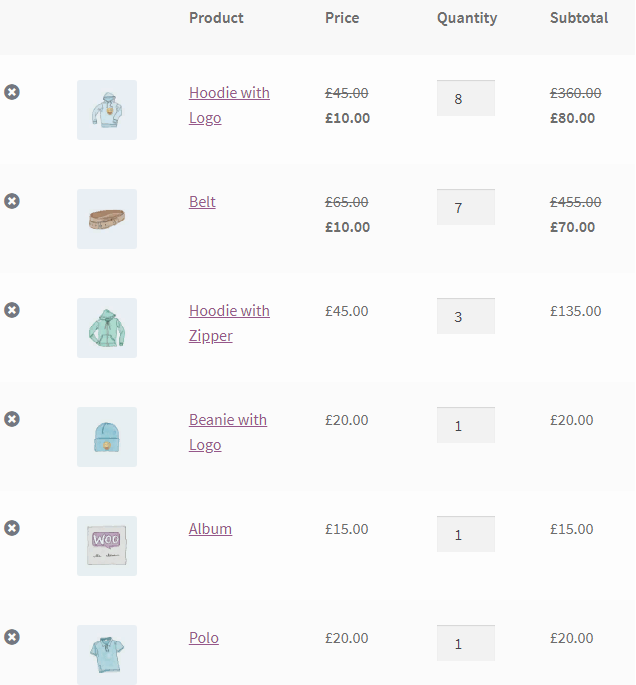 In the shopping cart for "Hoodie with Logo" and "Belt" products, the number of products falls within the specified range from 7 to 13. A discount was applied to these items.