Qty based on all matched products
This option allows you to display the number of all products included in the bundle.
For example, add a condition. The rule has a filter for the product – a belt, the number of items in the bundle is 3. Setting the ranking from 1 to 5 items, and adding the "Fixed discount for item" discount equal to 5. Click "Save changes".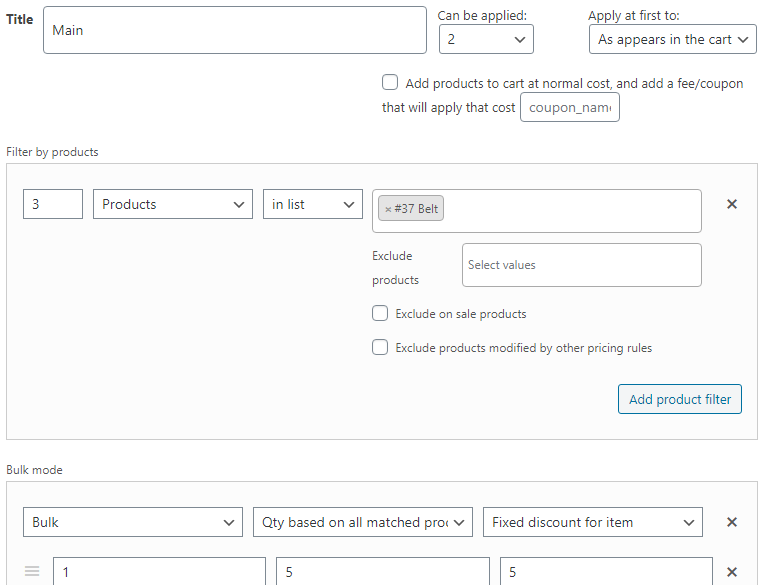 Now, add products to cart.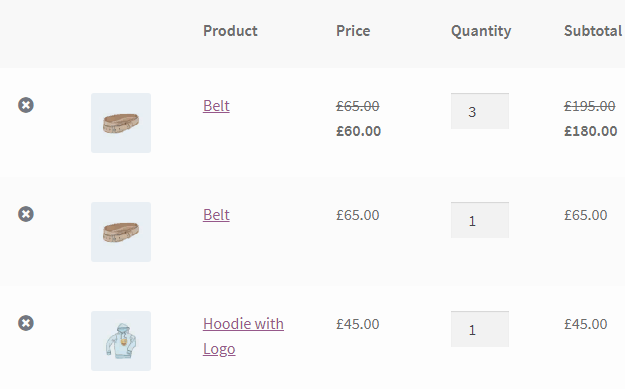 The discount is applied to all items included in the bundle. Our bundle should consist of 3 elements of the product "Belt".