Cart conditions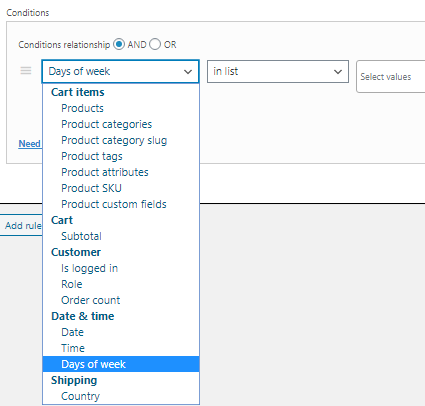 The "Conditions" block is paired with the "Cart adjustments" block.
You can add the following types of conditions in this section:
Cart items
Cart
Customer
Date & Time – you can configure a schedule for a rule
Important note:  "Product filters" and "Cart conditions" are totally different things!
Both section support custom taxonomies and product collections.