To get access to the paid version of the plugin, you need to get a license key. To do this, follow the link https://algolplus.com/plugins/, select the desired plugin, select the item you need and click the "Purchase" button. I select the "Advanced Order Export For WooCommerce".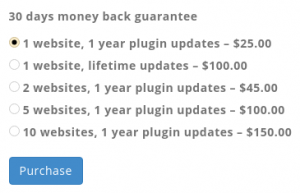 Next, you will be taken to the page of your order. Check your order and fill in the specified fields. Click the "Purchase" button.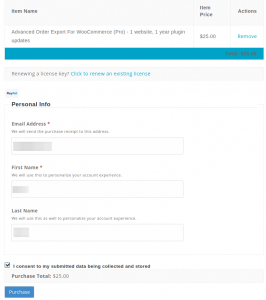 After paying for the order, you will receive a license key with a brief instruction for further actions to the email address you specified.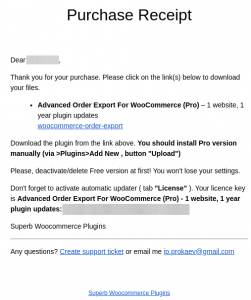 You need to follow the link in the email and download the plugin. Go to your site and deactivate/delete free version. You won't lose your settings!
Now, go in the "Plugins" section – "Add New", click on the "Upload plugin" button and select the archive of the downloaded plugin. Click on the "Activate Plugin" button for activation.

To activate automatic updates, go to the "License" tab, enter the license key specified in the email, and click the "Activate License" button.