Import Settings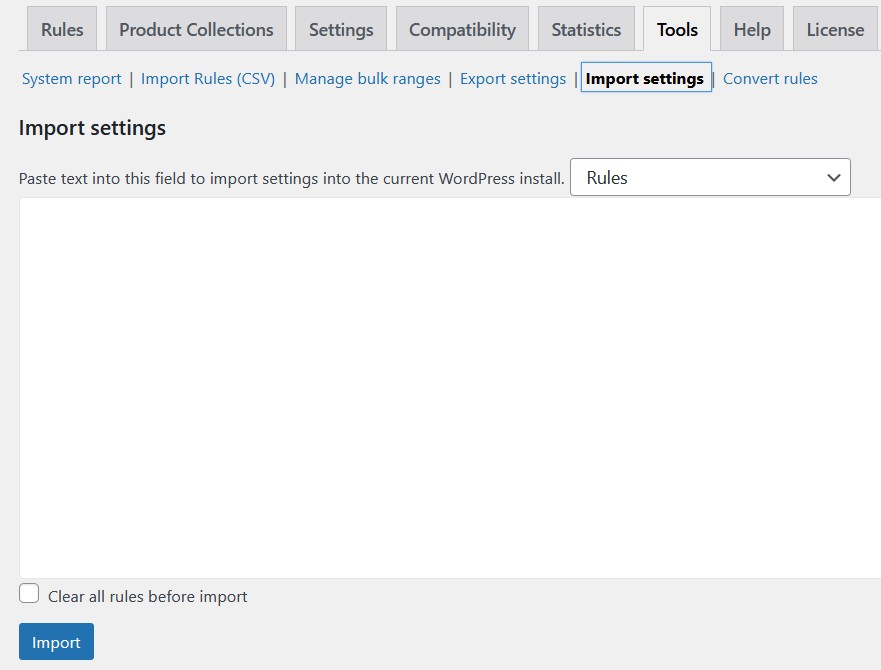 Paste the exported information into this text box.
How to import plugin information step-by-step:
Choose what you import: rules, options or product collections (PRO).
Turn on checkbox "Clear all rules before import" if you want to delete all the rules before import.
Click the Import button.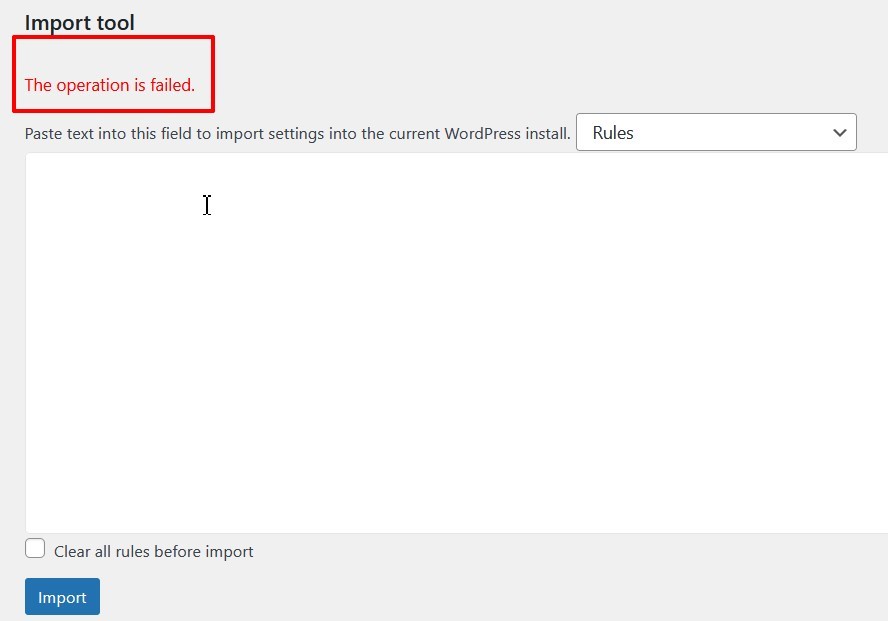 If you have a red note "The operation is failed", please, copy and paste exported information more attentively and try again.