Calculation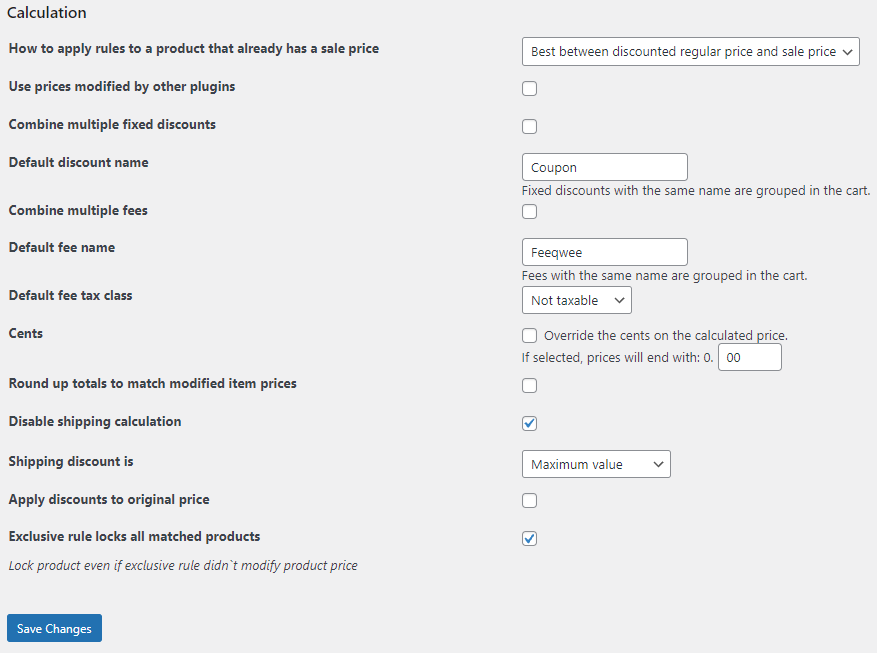 Let's look some settings:
Calculate "On Sale" badge for variable products. If the children of the variation product have the value sale price, the parent will be shown the label "On sale".
Shipping discount is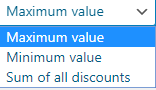 This parameter selects the shipping amount to apply if we have a large number of shipping discounts.
Apply discounts to original price. This parameter useful for percentage discounts. If you have many rules which modify price for the same product, that each rule will be use original price. For example: The first rule.

The second rule.

Go to the cart and see the debug report.

Before enabling the parameter. The discount was applied in the next way:

After enabling the parameter.

Belt – $60
1 rule – 10% discount
2 rule – 20% discount
If this parameter is enabled that the discount will be calculate the next:
60-10%=54
54-(60-20%)=42
The discount for 2nd rule is applied by original $60 price, not $54 price.
Exclusive rule locks all matched products. This parameter allows you to apply only exclusive rules.

Let's create 2 rules: exclusive and common.

And we add the products in the cart. How you can see all rules are applied in the cart. But I want that apply only exclusive rule.

Check a parameter and only exclusive rule is applied in the cart.